Let Spirit of the Wilderness help you plan your BWCA or Quetico wilderness adventure.
Don't have the right gear? Spirit of the Wilderness can supply all the gear you will need for your trip.
Guiding Your Wilderness Adventure
What kind of trip you are looking for?
What length of a trip?
Challenging trip or easy-going?
Will you travel to a different campsite each day or base camp with short exploring day-trips?
What are your primary interests? Fishing? Photography? Historical sites? Wildlife?
We want to make sure your trip is just what you imagined.
With our complete outfitting you will always get the best gear with any package you choose. Whether you choose Aluminum canoes or Kevlar canoes you will always get our best. We also make our pricing easy to figure out.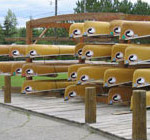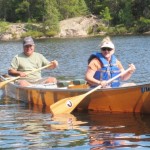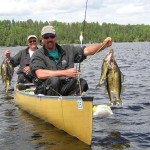 Click below to view all of our outfitting packages
Spirit of the Wilderness can reserve and take care of your Permits. Call or email today to reserve your trip.
1-800-950-2709 or 218-365-3149
To reserve your trip please provide the following:
Your name, address phone number, email address
Alternate group leader's name for BWCA/Quetico permit (first and last names)
Dates you want to travel
Type of outfitting or canoes needed
Number of people in your group
Payment of a deposit ($50/canoe rental or $100/person outfitting packages) to confirm your reservation. Deposits can be paid either by credit card or by check.
You must have a permit to travel within the BWCA